ALIQUAM IPSUM VESTIBULUM DOLOR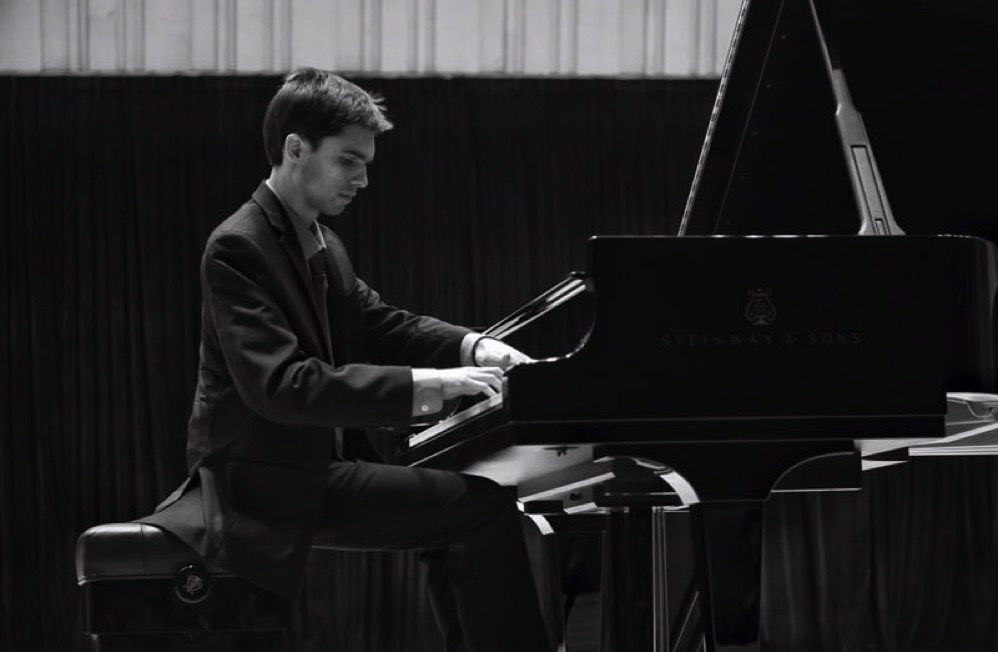 "...accolades for sensitivity and imagination, set off by subtle pedaling and amazing pianissimos.  His Kinderszenen was a marvel of porcelain beauty, especially  Träumerei."
– Jack Frymire, Bellingham Music Club
"I marvel at the brilliance of his technique and his interpretation of music."
– Nick Timms, White Rock Concert Society
"...a stupendous account of Ravel's Alborada del gracioso....the listener does not say "What technique!" but rather "What music!"   He plays as if a waking dream, and we experienced the music the same way."
– Bellingham Music Club
"His feeling for shading, nuance, color, character, melodic line and rubato is unusual, outstanding, and rarely encountered. "
– Mark Salman, Seattle Conservatory of Music 
Dedicated to original and authentic performances, Dr. Anderson performs as soloist and in chamber ensemble throughout North and South America, Asia and Europe.  His account of Charles Ives's complex and demanding Concord Sonata in Kerikeri, New Zealand was hailed as an "extraordinary feat" (Rae de Lisle, head of the piano department at the University of Auckland). A recent all-Gershwin program featuring unusual song arrangements performed on Gershwin's own piano and a projected CD release of piano works by the Australian-American Percy Grainger are further expressions of Dr. Anderson's devotion to rarely heard gems by American composers.
Dr. Anderson was Special Guest Artist for the Bellingham Festival of Music's Welcome Home Concert Series as well as Artist in Residence at the Baltimore International Piano Festival and at the University of North Dakota, giving concerts, lectures and master classes.  This past fall he performed and taught at the China Ningxia University,  the South China Normal University, Guangzhou University and China Qinan University. In summer 2017 he will be performing at the Ansefelden School of Music in Austria and at the Brancaleoni International Music Festival in Italy. Other selected recent performances include the Mozart Festival at Detroit Symphony Orchestra Hall and the Bellingham Music Club's Night Beat Series and Gala Centennial Concert. Dr. Anderson has served on the piano faculty of the Anchorage Chamber Music Festival, is an Adjunct Professor of Music at Jackson College, maintains a private teaching studio and has university level experience teaching piano at the graduate and undergraduate levels. He is also staff pianist and coach at the University of Michigan. 
Dr. Anderson graduated from Oberlin Conservatory with a BM Piano Performance.  He holds MM degrees in both Piano Performance and Chamber Music from University of Michigan and he took his DMA from UM in Piano Performance in Spring 2016.  During his undergraduate studies at Oberlin, Dr. Anderson was recipient of the prestigious Pi Kappa Lambda Award for Outstanding Musical Performance and Scholarship, as well as performing on the well-known Oberlin in Asia orchestra tour during  2010-2011.  Principal teachers include Dr. Arthur Greene, Peter Takacs, Mark Salman, Dr. Alexander Tutunov and Nancy Bussard.  
© Cole Anderson. All Rights Reserved.